Orchard Hospital Granted Much-Needed Funds
Gridley, CA (MPG) | By Seti Long
Share this pic with friends!
Left to right: Tracy Atkins, CNO/DON – Kristina Sanke, CFO- Gretchen Bender, Director of Foundation Relations & Grant Administration - Steve Stark, CEO – Kristen Storne-Piazza, Clinic Administrator- Jennifer Cabrera, RN- Kimberly McReynolds, R. Photo provided by Orchard Hospital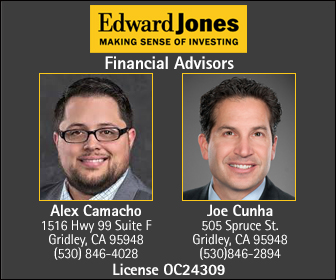 GRIDLEY, CA (MPG) – Serving the needs of a small town is not always easy for a non-profit hospital and with the new addition of Camp Fire Survivors to our community and the likelihood of continued growth in our area, Orchard Hospital is making some great strides towards continued and quality healthcare.
Gretchen Bender, Director of Foundation Relations and Grants Administration shared that Orchard has recently received 3 grants in the form of monetary funds, supplies and or staffing support totaling almost $800,000. Bender states, "We received $50,00 from North Valley Community Foundation to purchase needed equipment supplies for the clinic and for the emergency department, as well as to beef up our transportation fund." That was just the first grant.
The three grants come from Orchard being an active part of the long-term recovery. After the initial $50,000 from NVCF, Orchard received a shipment of supplies from an organization called Americares - a national disaster relief foundation. Americares plans to help Orchard staff a new primary care provider, one of the "two main positions we're funding through this grant," says Bender. The second position is "what we are calling a community care coordinator," says Bender, which would be someone that would ensure that residents of the Camp Fire community and their children have their medical records reproduced, that they get referrals out to specialist and overall are receiving well-coordinated care from Orchard and its clinic. "Whatever the case may be... as they've moved into Gridley, we want them (Camp Fire survivors) to know were accepting patients and are ready to serve them."
The third form of aid has come from Direct Relief, another humanitarian disaster relief organization, which is helping to fund needed major equipment and supplies for Orchard's Medical Specialty Clinic, ER, Cardio-Pulmonary and Radiology departments. Tracy Atkins, Orchard CNO/DON says the items will consist of provision of care equipment such as supply carts, EKG's -"the things that we need to deliver care on a daily basis." She continues, "Our ER is very tiny and our rooms are very small, and we don't have a central supply unit, our warehouse is at the clinic," two buildings away. The ability to have access to additional equipment and supplies immediately means that Orchard will be able to dual-purpose some of their standard rooms as ER rooms during times of overflow. It "Helps us be very able to pivot quickly and responsive to whatever walks through the door," says Atkins.
Since the FEMA community has established itself within the Gridley area, the ER has experienced a sharp increase in ER traffic, making this a huge win for the hospital. "Yes, it has been amazing for us. We had this list of equipment needs… We were already projecting what the volume increase would be and we knew what we would need to be able to continue the quality care we want to deliver," say Atkins. With the three grants, Orchard has been able to fill some of those voids. Atkins says, "The organizations have been so supportive of us as a rural community, true community non-profit hospital. They visited and I think saw our needs."
Orchard has already started to put the aid to work and Bender conveys that Orchard will always be looking into future grants in order to offer the highest possible care to the community.